Cat Adoption
Posted on: Jul 18 2018
If you are thinking about adding a new kitten to your home, perhaps after reading our post on Siamese cats, you may be wondering where to get one. Before you go to a breeder or pet store, consider adopting a cat from a rescue centre. This week, we talked to Joy from the Peninsula Cat Rescue Inc to discuss cat rescue and the PCR.

The Stats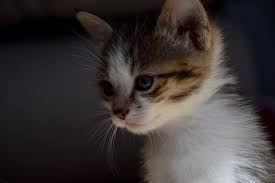 The PCR are a cat adoption centre on the Mornington Peninsula, not far from Karingal Veterinary Hospital. Since they started in 2010, they have adopted out over 5,000 cats.
Why is this so important?  Between 2016 and 2017, over 53,000 cats were rescued by the RSPCA alone. Only 5% were reclaimed by their families. 56% were rehomed. And 27%, 14,500 cats rescued by the RSPCA, were put down. This is less than half of the total number of cats being put down every year in Victoria alone. Joy from PCR told us that:

"Each year in Victoria, over 35,000 cats and kittens are euthanised through either mistreatment, neglect or simply being dumped, abandoned and left to fend for themselves".
Feral and stray cats kill over one million birds every day in Australia. Without rescue operations, pounds and shelters, this number would be higher. But there must be an alternative to putting down unwanted, lost and abandoned cats?
Peninsula Cat Rescue Inc.
PCR are a group of volunteers dedicated to rescuing kittens, pregnant cats and mother cats with young kittens from pounds and shelters. While waiting for adoption (you can view the current adoptees on the PCR website or Facebook page), these cats are fostered in volunteers' homes.
Foster cats are taken care of by the volunteers in their own homes. The foster carers give the cats a loving, kind environment so that, when they're adopted out, the cats can adjust more easily to their new forever homes. Rescued cats can be scared, stressed and anxious, and can take time to adjust. Once they have adjusted, though, and are ready to be adopted, they become caring, loving members of the family.
Why Cat Rescue?
We asked Joy why she, personally, became involved in cat rescue. "I was a volunteer first for RSPCA then the Mornington Pound and in that time I discovered no one was doing anything for the cats although there were lots of dog rescues operating."
This may be because Australians typically view cats as more independent than other pets. Animal Medicines Association found that as a percentage, fewer cats were taken to the vet than dogs (read more about the AMA's pet ownership statistics here). But cats need just as much care as any other pet, and should not be left to their own devices, and must not be abandoned.
What advice do you give new cat parents?
Before they're adopted out, all of the PCR cats are vaccinated, desexed, microchipped, flea-treated and wormed. All five are vital parts of responsible cat care and help break the "ever increasing cycle" of abandonment. PCR encourages new cat owners to keep up the vaccination schedule, to update their microchip details, and to keep the cat on a similar diet plan they've become accustomed to during foster care.
It's also very important, says Joy, cats have a clean litter tray, and a scratching post and toys for stimulation. She further recommends keeping your cat indoors or in a cat enclosure to keep them safe.
For More Information
Volunteer-run, they hold a fundraiser annually. This year, it will be held in August, so visit their website or Facebook page for more details. If you've adopted a pet from PCR or any other cat rescue organisation, Joy tells us that they love receiving photos and updates on how well your cats are going, so don't forget to stay in touch!