The Pros and Cons of Pet Insurance
Posted on: May 28 2018
This week, we asked Liz from Pet Secure to tell our readers about pet insurance. She was kind enough to write us a guest blog! Read what Liz has to say below:
The Pros and Cons of Pet Insurance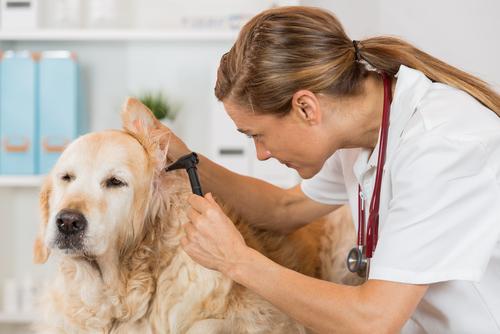 According to research carried out by Animal Medicine Australia in 2016, the main reason Australians are divided about pet insurance is "value for money".  At the same time, the report identifies that vet care is the second highest expense of pet ownership, next to food. If you add to this that most dogs and cats end up at the vet at least once or twice a year, it makes for a pretty confusing picture!
So we thought it would be worth shedding some light on the subject to give a bit more clarity for our clients who may be thinking about pet insurance.
How does Pet Insurance work in Australia?
Pet insurance is designed to help with unexpected veterinary expenses resulting from an accidental injury or illness.  Most pet insurance policies will offer lifetime cover (as long as it is continuous) and will also cover chronic conditions throughout the life of the policy – although some may have benefit restrictions for certain conditions.
What's on offer?
You can select Accident only cover, or Accident and Illness Cover.  Wellness Care is offered as an optional benefit, and provides limited payouts for specified items, like vaccinations.
Generally you can choose between the percentage payout (which ranges from 60% up to 85%), whether or not you want to have an excess as well, and the maximum benefit payment,
How much does it cost?
What you choose will affect the premium you pay – so the lower the benefit payout, and any excess payments will lower the premium.
A cat will generally attract a lower premium than a dog, and some pet breeds have a higher risk of suffering from specific health conditions (for example Labradors may be vulnerable to Cruciate Conditions, and Boxers are at high risk for heart disease, hip dysplasia, eye disease, and gastrointestinal conditions), and with this risk comes higher premiums.  Premiums are also impacted by the age of your pet, which means that the premium is likely to increase each year.
What are the restrictions?
Most (if not all) pet insurance policies in Australia exclude pre-existing conditions, and there are waiting periods for certain conditions, such as cruciate ligament.
Also, important to note that Illness cover is only available up until your pet is 9 years old, but once the cover is in place, as long as it is continuous, it is renewable for life.  Accidental Injury cover is available for the life of the pet.
The Pros of Pet Insurance
Saving money on your vet's bills
Let's look at a real life example to demonstrate how you can save money on your vet's bills when you have pet insurance in place.  This example is based on an average claim for a dog that has ingested a foreign body. The premium is an indication of the cost for Accident & Illness Cover for a 2 year old Labradoodle Cross, with a 85% benefit option, with no excess.  
| | |
| --- | --- |
| The vet's bill | $5,000 |
| The 85% benefit paid by the insurer | $4,250 |
| The amount paid by you to the vet | $750 |
| Annual insurance premium* | $733* |
| Total cost to you | $1,483 |
| Saving on your vet's bill | $3,517 |
Clearly in such a circumstance, one big claim could amount to the premium you pay for a couple of years, and the benefit of having pet insurance would far outweigh the cost of not having such insurance if there was an unexpected accident or illness.
It is also important to bear in mind that these days with improvements in technology, vets can offer sophisticated treatments to keep your pet healthy, but of course, they come at a cost!  You can see here https://www.petsecure.com.au/compare/ some examples of average and highest claim costs for common claims to give you an idea of what costs can look like for treating pets.
Peace of mind

through knowing you can give your pet the care he or she needs

 – when you have insurance in place you don't need to be so concerned about the affordability of the vet's bills.  So pet insurance can be a life saver in circumstances where people cannot afford to pay the bill for an unexpected illness or injury and save the family from a lot of heartache.
The Cons of Pet Insurance
It can be a considerable investment.

 Like any insurance, if you don't claim on the one hand you are lucky as it means that your pet is healthy – but at the same time you do have the "sunk cost" of the premium. What you need to consider is how likely is it to happen that your pet will go through it's life without ever needing treatment for a major  illness or injury?
The exclusions.  

Nothing is worse than thinking that you have the cover, and then when it comes to claiming, you discover that your claim is not eligible. This is why is pays to read the small print and ask the questions.  The most important exclusion to bear is mind is that for "pre existing conditions" –

this means any sign or symptom that occurs or exists in any form before the start of the policy will not be covered. To get around this, if you are thinking about pet insurance, then the sooner the better – as this can avoid the pre-existing condition exclusion applying.  If a condition arises, then it will be too late to get that condition covered by pet insurance.
Alternatives to Pet Insurance
If you think that pet insurance is not for you, then as a responsible pet owner, it would be worth planning for other ways that the vet bills can be met in the event of an unexpected accident or illness.  Here are a couple of options:
Start a savings plan.

 Set aside a bit of cash each month so that you have the money on hand if it is needed.  You will need to have discipline to make sure you can build up a fund worth at least a few thousand dollars.

Tapping into a credit card.

 This is an option – you will need to ensure that there is a reasonable amount of credit available on your card at any given moment. Of course, also bear in mind that if you must pay off the credit card over time, you will be stung with the interest cost as well, which can make it quite an expensive option.
As we all know, taking care of your pet can be a costly exercise and pet insurance can be an effective way to manage the cost.  But we know it's not for everyone, but all responsible pet owners need to consider how to manage this cost, should the need arise.
So, do you think Pet Insurance is a worthwhile investment?