They might not be as cuddly as cats and dogs, but fish still make terrific pets. Unlike other pets they don't need grooming, playing with or walking—they just swim peacefully in their tank, giving you the therapeutic benefits of watching their lovely colours. From the common goldfish to stunning tropical varieties, fish are beautiful and low maintenance pets that the entire family can enjoy.
Of course, the right tank for your fish is essential and there are many options to choose from. We can assist you in selecting the best tank for your fish and your lifestyle. Fish tanks can be quite basic or come with all the fancy trimmings—we can help you choose what's best. Tanks must be the right size for the breed and numbers of fish you intend to keep. We recommend keeping fish in tanks rather than bowls which are small and restrictive for pet fish.
If you are new to owning fish, it's a good idea to start out with freshwater fish that are easier to care for. Marine fish need warmer saltwater that can be harder to maintain. Make sure to research compatible species before putting different kinds of fish together. Some fish get along fine, while others will fight or even kill each other.
Setting up and maintaining the water is an important part of caring for your pet fish. Your fish will need a water filter to keep the tank water fresh and the tank will require regular cleaning. Test the water quality regularly using a water tester. Every week, use a siphon to vacuum up water from the bottom for replacement. Remove 30 per cent of the water (replacing the whole tank's water is too much shock for the fish), and replace with treated room temperature tap water to keep water fresh.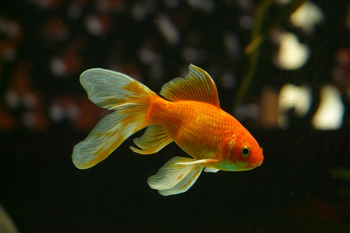 In Australia where the weather can get very hot, your fish tank's water can also heat up if placed in direct sunlight. This can reduce the level of oxygen in the tank, which can be dangerous, so keep fish in a shaded area of the home, away from direct sunlight.
Feeding fish is pretty easy too—they only need small amounts of fish food designed for their species. It can be tempting to overfeed fish, but this can be dangerous. Any uneaten food will also damage the water quality in the tank. Children can feed fish as long as they've learned the importance of getting the portion size right.
If you spot any problems with your fish, see your vet. Several of our vets are experienced in treating both common and exotic species of fish.