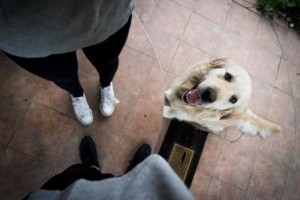 Karingal Veterinary Hospital expects that all goods and services will be paid for at the time they are provided and as such do not provide accounts to our clients.
We accept payments via cash, eftpos and credit card (Visa, Mastercard, American Express).
We are fully aware that circumstances may mean that clients are not able to pay immediately, particularly when major surgeries or treatments are required. For this reason we provide to our clients who find themselves and their loved pets in this unfortunate situation the opportunity to apply for credit through Vetpay*.
This payment option requires an application to be filled out and its approval is determined by the provider, Vetpay.  Vetpay must be applied for and approved prior to treatment starting. This payment option requires a consultation with our Finance Manager or one of our staff qualified to assist you with your application.
If you need to utilise this option please take the time to discuss this further with one of our staff. Our Finance Manager will also be available to assist you with any enquiry.
Karingal Veterinary Hospital does allow Vetpay to be used for non-essential products or routine procedures, however all arrangements MUST be finalised prior to day of the elective procedure.
*Available to approved applicants, conditions apply, fees & charges payable. For more information regarding VetPay click here.