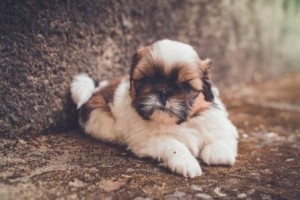 If you have any further questions about our Puppy School then you might find the answers here on our Puppy School FAQ page.
Still can't find the answer then please do not hesitate to contact us and we are sure we can help you.
Frequently Asked Questions
Is it possible that my puppy can fail puppy school?
Do you offer any puppy behaviour guarantees?
Can I expect perfect behaviour from my puppy after Puppy School?
If I miss a class, can I attend a make-up class or get a refund?
Where are the classes held?
What are the class sizes?
Can my children or other family members come along?
Are there any other requirements for my puppy to attend Puppy School?
How much does puppy school cost?
What is the best age for my puppy to enrol in puppy school?
My dog is older than the suggested age – can I still enrol?