It is so upsetting and stressful to lose a pet! Unfortunately, despite everyone's best efforts this is a common occurrence even when all precautions are taken.
What to do if you have lost or found a pet
The following information will be useful for anyone who is looking for their lost pet or have found a lost pet.
Contact Us
Karingal Vet Hospital and Ballam Park Veterinary Clinic keep a record of all lost and found pets reported to the practices. Simply call one of our practices and our friendly staff can check our database to see if your pet has been found or lodge your lost pet's details in our system. You only need to call one of our practices as we will record your information on our practice intranet so that all staff at both practices can view your details at any time.
Contact the Local Pound and Animal Shelters
All lost pets that are collected by Frankston City Council are taken to: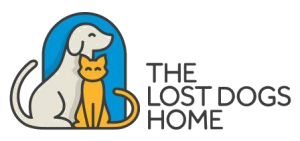 Lost Dogs' Home
920 Thompson Road
Cranbourne, VIC, 3977
Ph: 9702 8055
The pound is open weekdays 10am to 6pm and weekends 9am to 1pm.
Further information on lost and found pets in Frankston can be found on the Frankston City Council website.
We recommend that you regularly call and visit the pound to check for your pet in person.
Contact Other Veterinary Clinics
The first thing that many people will do when they find a lost pet is take it to a local veterinary clinic. For this reason, we also encourage you to contact local veterinary clinics in the area. Veterinary clinics located within the Frankston City Council area are:
| | |
| --- | --- |
| Beach Street Veterinary Clinic | 9781 4499 |
| Langwarrin Veterinary Clinic | 9789 1682 |
| Carrum Downs Veterinary Hospital | 9782 8766 |
| Frankston Heights Veterinary Clinic | 5971 4888 |
| Animal Emergency Centre – Frankston | 9770 5555 |
| Cat Lovers Veterinary Clinic | 9769 6999 |
| Towerhill Veterinary Clinic | 9781 2003 |
| Seaford Veterinary Hospital | 9785 2611 |
| Petstock Vet Carrum Downs | 9775 0473 |
Contact the Microchip Database Registries
A pet's microchip details are stored on one of six national registries for pet microchips. What registry your pet's details are kept on depends on where your pet was microchipped. If you know your pet's microchip number (this can be found on their microchip certificate, vaccination card or desexing certificate) simply go to www.petaddress.com.au and enter your pet's microchip number. If the number is found on one of the registries, you will be directed to the specific registry. The relevant registry can be contacted to notify them of your lost pet and IMPORTANTLY that all your contact details are CURRENT and CORRECT. If you pet is found via its microchip number, then you will be contacted.
The national pet microchip registries are:

Australasian Animal Register
Locked Bag 4317, Sydney Olympic Park, NSW, 2127
Ph: (02) 9704 1450
Fax: (02) 9704 1006
Email: help@aar.org.au
Web: www.aar.org.au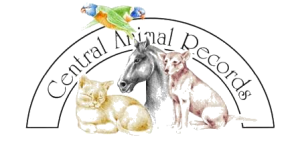 Central Animal Records
22 Fiveways Boulevard, Keysborough, VIC, 3173
Ph: (03) 9706 3187
Fax: (03) 9706 3198
Web: www.car.com.au
National Pet Register
2 Gracie Street, North Melbourne, VIC, 3051
Ph: 1300 734 738
Fax: 1300 2 734 738 (1300 2 REG PET)
Email: info@petregister.com.au
Web: www.petregister.com.au
Petsafe
PO Box 6804, Baulkham Hills, NSW, 1755
Ph: (02) 8850 6800
Fax: (02) 9894 5782
Email: info@petsafe.com.au
Web: www.petsafe.com.au

HomeSafeID
PO Box 1033, Willagee Central, WA, 6156
Ph: 1300 537 140
Fax: 1300 537 141
Email: registrations@homesafeid.com
Web: www.homesafeid.com
Global Microchip Animal Registry
PO Box 14, Mascot, NSW, 1460
Ph: (02) 8338 9063
Fax (02) 8338 8690
Email: contact@globalmicro.com.au
Web: www.globalmicro.com.au
Other Tips for Finding Your Pet
Here are some other tips to help you reunite with our lost pet:
Search your local neighbourhood. You should drive around the streets around where your pet was last seen.
Let your neighbours and friends know that you have lost a pet and to keep an eye out for you.
Place posters and flyers with a picture of your pet up around the neighbourhood in as many places as possible. This may include supermarkets, the local milk bar, churches and schools. Veterinary clinics also often have a community noticeboard that you can put a flyer up on. You may also want to consider doing a letterbox drop in your local area.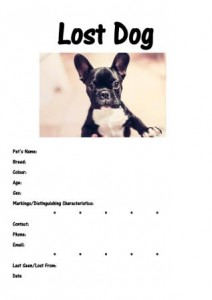 Download our poster template here. Simply edit the details as required.
Social media is a powerful and simple way of spreading the message that you have lost your pet. Some useful sites include:
Lost & Found Pets in Frankston & Surrounding Areas
Lost and Found Dogs of Melbourne, Australia
Mornington Peninsula Lost and Found Animals
Found a Lost Pet?
If you have found a lost pet, the best thing to do is take it to a local veterinary clinic. The veterinarians can assess the animal for any injuries, scan it for a microchip and check the practice's lost and found register. This is the quickest way to reunite a lost pet with their owner.
Unfortunately, some people who find a lost pet are reluctant to take it to a veterinary clinic for fear the animal will be simply sent to the pound and be euthanased. This is totally incorrect and can delay or even prevent the animal being placed back with its owner. Failure to surrender a found pet to the appropriate authorities, despite all good intentions, is classified as theft (Click here to read Frankston City Council's official public notice regarding this).
In addition, by law, all pets entering the Frankston City Council pound must be held for a minimum of eight days to allow for the owner to come forward. After this time the pet is placed up for adoption through the Lost Dogs' Home in North Melbourne. Euthanasia is ALWAYS a last resort and is for those animals with injuries or behavioural problems that make them unsuitable for adoption (e.g. aggression).