Owning a puppy is a huge responsibility. Your puppy is dependent on you for many things including shelter, food and companionship. In addition to these basic needs, you are responsible for your puppy's behaviour and obedience training. If done properly, your puppy will grow into a happy and healthy adult dog with whom you can enjoy years together.
Our puppy school right here in Frankston is a 5-week program for all breeds of puppies aged between 8 and 14 weeks. To attend puppy school all puppies must have received at least their first vaccination.
Classes are held on Tuesday evenings from either 6.00pm or 7.15pm with a new class starting every 2 weeks. Please call the Hospital for specific class dates and availability.
Why Come To Puppy School?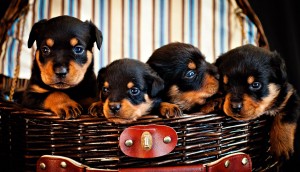 Puppy school is an important part of a dog's development and can help reduce problem behaviour later in life. Our puppy school will help your dog live a healthy, well-balanced life by focusing on four main areas:
• Socialisation
• Doggy Dilemmas
• Life Decisions
• Training
Attending puppy school will improve your dog's relationship with you and the world. It will better prepare you for your new role as a dog owner.
We encourage children and other family members to attend the classes as well, so everybody involved in the training and life of your puppy can be on the same page.
Benefits of Dog Training
Training your puppy improves their life satisfaction and your relationship with your pet. Dogs who undertake puppy training have better:
• Sense of safety – knowing when to stop, stay and heel
• Behaviour – knowing what's acceptable and what isn't
• Mood – knowing where and when to calm down
• Relationship with owner – knowing what's expected of them and what they can expect from you
Our Philosophy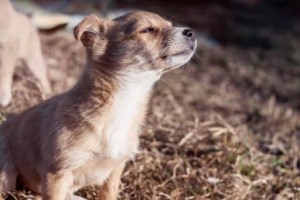 We believe in positive, reward-based training, as recommended by The Delta Institute, Australia's accredited dog training body, and the Animal Welfare League of Australia (AWLA).
In line with the teachings of Dr Sophia Yin, veterinarian and animal behaviourist, we focus on
positive reinforcement and reward-based training strategies. Your dog is rewarded for good work rather than punished for bad.
We also teach owners how to recognise the emotional states of their dogs, so that they are more able to recognise stress, fear, hunger and happiness.
Our Program
Our puppy school consists of 5 sessions over 4 weeks. Classes are held in a well-equipped training room at Karingal Veterinary Hospital.
The 1st session is a humans-only seminar before the first puppy class. We cover the basics of dog training, our philosophy, how to deal with problem behaviours and discuss life decisions pertaining to your pet.
At this session, you will be given our Puppy School Companion, our booklet containing advice on training, exercise and nutrition, and a list of dog parks and dog-friendly areas.
Sessions 2-5 contain the bulk of the training, in which we work with you and your pet on the basic commands, such as "sit", "stay" and "wait for the food bowl".
During each session, your puppy will be given the chance to socialise with the other puppies in a safe, controlled environment under the direction of trained and experienced staff. Socialisation is an important part of puppy development and we urge you to take part as well!
Other topics covered in the sessions include life decisions (de-sexing, microchipping, and parasite control), nutrition, walking equipment, toys for puppies and advice for on-going training of your puppy.
Our Perks
Our puppy school trainers work with you and your puppy to master a range of commands and behaviours.
With small class sizes – a maximum of 5 puppies per class – you can be sure that you and your puppy get the attention you need.
As part of the program, you will also receive:
Our Puppy School Companion. A 102-page booklet containing advice on training, exercise, nutrition and life decisions such as desexing, and a list of Frankston's dog parks and dog-friendly areas.
A Bag of Hill's Science Diet Puppy Food. We believe very strongly in providing your puppy with the very best in pet care, including nutrition. Hill's Science Diet is the best dog food on the market. Each puppy is provided with a bag of food specifically chosen for its breed – small breed, medium breed or large breed.
Personalised Graduation Certificate. Upon completion of Puppy School your puppy will receive a beautifully designed Graduation Certificate with their photo on it. This can be framed and hung on the wall with pride!
Our Trainers
Our trainer has a Certificate IV in Companion Animal Services through the Delta Institute and is supported by a vet nurse with a Certificate IV in Veterinary Nursing. We follow the philosophies of Dr Sophia Yin and The Delta Institute, a nationally-accredited training course. Both DELTA and Dr Yin focus on positive, reward-based training programs that increase a dog's self-esteem, trust and confidence.
Our Price
The cost of Puppy School is $180.
Our puppy school program is very popular and places are limited to five puppies per term. Because of this, it is important to book ahead and pay prior to commencement.
Looking for more information? Head over to our FAQs page or call us today.
Reviews from Happy Owners
You don't have to just take our word for it that Puppy School is of great benefit for your puppy. We continually survey our clients that have brought their puppies to Puppy School and here are just few a few of their comments…
"Our Archie just graduated puppy class here tonight, I could not recommend this place enough! Such an amazing experience with wonderful trainers who are so knowledgeable and caring, thanks Karingal Vet!!" – Aimee
"Just completed our final session of the puppy preschool program at KVH – can only say the transformation we have seen in our puppy is amazing! Would 10/10 recommend and give six stars if I could! Fantastic staff and a fantastic program" – Steph
"You will find the very best vet care and puppy school here. I am so pleased with the care given to my Rottie Sian (The Bulldozer), and my Cavalier King Charles Mr Raphael (Cuddles), thank you so much everybody" – Kathy
"My puppies are very happy visiting this place" – Sarah Jane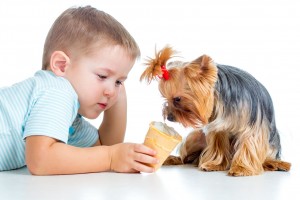 Puppy School Companion
Click through the pages below to see a sample of the type of information we provide in our handbook. This is exclusive to clients who attend our Puppy School!