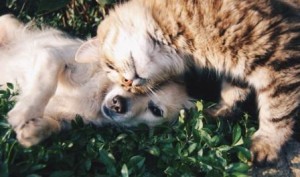 With an increasing number of Australian households owning a pet, it is not surprising that the uptake of pet insurance by pet owners is increasing. More and more people are seeing the benefit of having their dog or cat insured to help minimise the cost of veterinary care. Data from the Australian Veterinary Association shows that on average pet owners spend $250 to $750 every year on veterinary services. Obviously this figure can jump considerably should the pet become sick or be injured.
Every day as veterinarians we see pets that are not receiving the very best care that can be provided because of the financial constraints of their owners. Unfortunately, many people do not appreciate the cost of owning a pet, particularly when it gets sick or is injured and simply do not budget for these often unexpected expenses. Unlike the Australian human system where Medicare helps reduce the costs of health care there is no such thing for pets to help reduce veterinary bills. It is a sad fact that many pets do not receive the care they need and even worse, are euthanased, because of financial reasons even though their problem may be treatable.
Many people have private health insurance for themselves, have insurance for their car and of course for their house and contents. Studies have shown that pet owners are 80% more likely to claim on their pet insurance than they are on the car or house insurance! It's no wonder that like most veterinarians, we highly recommend our clients insure their pets.
It may come as a surprise to many pet owners that there are actually a large number of companies offering a wide selection of different pet insurance policies, including some of the big private health insurers. Because of this though it can be a bit confusing as to which company or policy is best for the pet in question.
To understand pet insurance a little better there are some important things to know.
3 Levels of Cover
When choosing pet insurance there are essentially three levels of cover that are often provided. These are:
1. Accident Cover
This level of insurance only covers pets for injuries caused by an accident. Examples of this would include injuries sustained when struck by a vehicle or from a fight with another animal. This sort of cover is most useful for providing an affordable way of protecting yourself against unexpected accidents. It is important to understand that this sort of insurance does not cover for illnesses that are not the result of an accident. This would include such conditions as diabetes, kidney failure or urinary tract infections.
2. Accident and Illness Cover
This type of insurance covers for both accidental injury and illness that may be suffered by your pet including cancer, skin conditions and infectious diseases. Importantly this type of insurance often has some exclusions associated with it when the problem is pre-existing or there is a known vaccine to prevent the disease.
3. Comprehensive or Premium Cover
This is the top level of insurance available. This type of insurance provides financial protection against accident, illness and contains a component of cover for routine care for things such as vaccinations, desexing and dental care.
Factors to Consider
Some other factors about obtaining pet insurance that should be considered include:
1. Pre-existing Conditions
If a pet already has a medical condition or problem, then it is extremely likely that this condition or conditions that may potentially develop from this pre-existing condition will be excluded from the cover provided. When pets are first enrolled by a pet insurance company it is normal practice for the insurance company to request a complete history of the animal from any and all veterinarians that have treated the animal. It is a legal requirement for veterinarians to keep medical records of all pets they examine and treat. The insurance company will assess these records for any issues relating to potential pre-existing conditions before providing any insurance cover. In some cases, the insurance company may require the animal to be examined by a veterinarian prior to being insured if it has not recently happened.
2. Vaccinations
Many pet insurance providers have as a requirement that the pet's vaccinations are kept up-to-date. Failure to do so may result in a company declining a claim, particularly if the illness was preventable with a vaccine.
3. Breed Exclusions
Many breeds of cats and dogs are known to be more prone to particular problems. As such insurance companies may charge additional fees to insure these breeds based on the fact they know that they are likely to cost more over the animal's lifespan. It is important to check to see if your pet's breed has any exclusions or additional charges associated with it.
4. Age of the Animal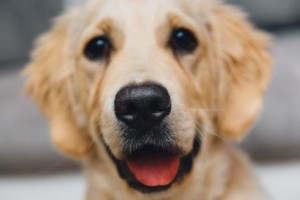 Most pet insurance companies will not provide insurance for new applications for pets under or over a certain age. This age is normally around under 8 weeks of age and over 8-10 years and is something to factor in should you be considering taking out insurance for an older pet or are changing insurance companies.
5. Banned and Declared Dangerous Dogs
A banned breed of dog or one that has been declared dangerous by a local council is unlikely to be eligible for insurance.
6. Benefit Limits
Every pet owner considering taking out insurance for their pet should be aware that many policies have annual and/or lifetime limits for certain conditions. Once these limits are reached the insurance company will not pay out for any further expenses relating to that condition.
7. "Excess" Values
Most people that have private health insurance or car insurance will be familiar with the term "excess". This is an amount that is paid each time an insurance claim is made. Like other insurance types, pet insurance companies may require an excess to be paid for a claim and the value of the excess varies. Pet owners should be aware of what the policies excess is and when this applies.
8. Proportion of Treatment Costs Covered
Depending on the pet insurance company and policy taken out the total amount of the claim paid will vary. It is most common for up to 80% of the total veterinary bill be paid out but this can vary so pet owners should always check.
9. Multi-pet Discounts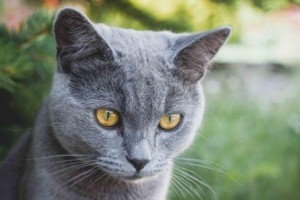 Many pet insurance providers offer a discount on your policies should you enrol more than one pet. The value of this discount varies between companies.
10. Method of payment
Pet owners should investigate how their premiums are to be paid. This may include monthly payments via direct debit and some companies offer discounts for a single annual payment.
11. Cooling Off Period
Like most financial transactions of this type pet insurance companies off a cooling-off period. Should you enrol your pet and change your mind within the cooling off period the contract can be cancelled without incurring any penalties.
It is vitally important to understand that as a veterinary hospital we receive no financial incentive or bonus for promoting one pet insurance company over another. While some insurance companies do offer discounted premium rates to veterinary staff we strongly encourage all our clients to do their own research with respect to choosing a pet insurance provider.
For a comprehensive list of pet insurers in Australia visit PetSure and PetPlan.