5 Palliative Care Tips for Cats
Posted on: Apr 10 2020
Caring for a cat at the end of their life is a difficult time for any owner. Yet ensuring that your cat is comfortable and their pain is managed is imperative for quality of life in their final days. Here are our top 5 palliative care tips for cats.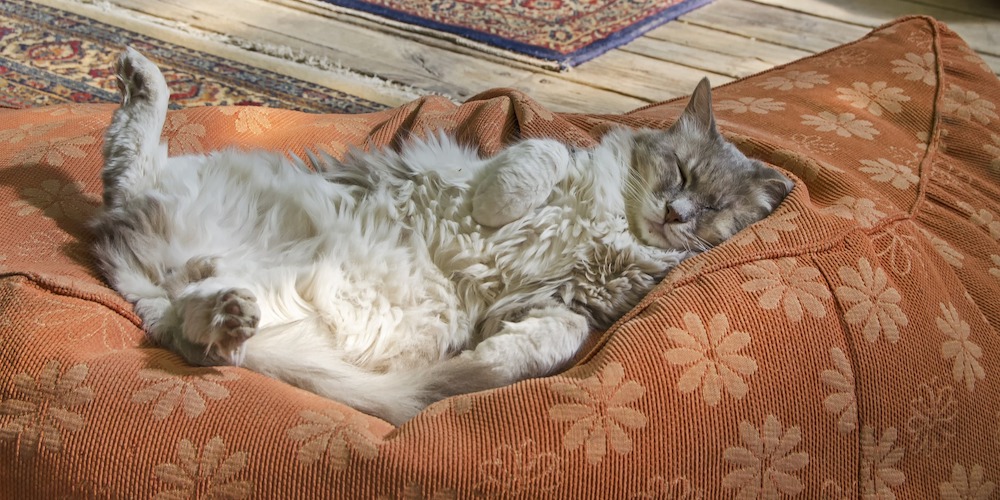 Pain management
Ensure that your cat has pain management prescribed by your vet. Cats tend to hide when they are in pain or discomfort so look for subtle signs of pain, including avoiding contact, hiding and changes in body language.
Comfort
Treat your cat with care as they may have a heightened sensitivity to pain, even with pain relief. Keep your cat's bedding clean, comfortable and warm. Make sure they have easy access to food, water and the litter box.
Food
Your cat is likely to have a decreased appetite so experiment with different types of food until you find one that interests them. Be sure to note down how often your cat eats each day so you can establish if there is any decline in their eating patterns. 
Grooming
Cats at end of life can find it hard to groom themselves. Gently brush your cat and wipe their eyes and face to ensure they stay clean. You may also need to wipe their bottom with fragrance-free baby wipes if they are unable to clean themselves.
Alternative treatments
Some cats may respond to holistic treatments such as acupuncture and massage. However, these treatments are not a substitute for pain management but only used to compliment it. If this type of treatment interests you, talk to your veterinarian first.
Saying goodbye to your cat can be an upsetting time, but remember that quality of life is what's important. So, keep a close eye on your cat and ensure that you speak with your vet if they begin to deteriorate further.
Karingal Veterinary Hospital
If you are worried about your cat's decline in health, call Karingal Veterinary Hospital or book online today for specialist advise, and further palliative care tips for cats.