Dog-Friendly Activities in the Mornington Peninsula
Posted on: Feb 5 2018
We've written before about the importance of socialisation for your pets. Socialising teaches puppies how to behave around other dogs and how to relate to people. Exploring new environments is also an excellent way to stimulate your pet, keeping their minds, bodies and noses active!
There are a number of ways to make sure your pet is socialised and stimulated: puppies are encouraged to attend our puppy school program; owners are encouraged to walk and play with their pets at dog parks; and there are a number of dog walking services and daycares throughout the Mornington Peninsula.
This week, the KVH blogging team take a look at some of the other dog-friendly activities happening around Mornington Peninsula over the next few months.
Dog Beaches
Everyone loves a day at the beach. Mornington Peninsula has a range of dog-friendly beaches and parks. Dog-friendly beaches, like Royal and Fosters Beaches in Mornington, allow pets to exercise and play with their owners and to socialise with other pets. For a list of dog-friendly beaches and your responsibility as a dog owner at an off-leash beach, visit the Mornington Peninsula Council's webpage, or the Dogs on Holidays website.
Dogs on Holidays also provide information on dog-friendly accommodation and is a great resource for dog-friendly restaurants, cafes and events in Victoria.
Farmers' Markets
Mornington Farmers' Markets are held every second Saturday. Take your dog (leashed) to pick up some snacks and treats before picnicking in one of Mornington Peninsula's dog-friendly parks.
Let your pet enjoy the sights, sounds and smells of Seaford Farmers' Markets, now in their eleventh year. The markets are held on the third Sunday of every month. For more information, visit their Facebook page. (While you're there, remember to Like Karingal Veterinary Hospital!)
Forest Forage in the Dandenongs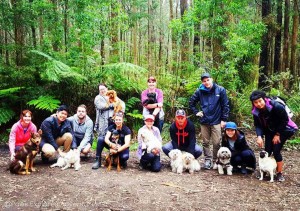 On Sunday morning, 18 February, Paws Explores will be running a dog-focused scavenger hunt in the Dandenong ranges. Owners will hunt for clues and compete in challenges, for which they will win treats for their dogs. Pets will receive a party bag for completing the course. The event is pram and child-friendly, and teams can take the challenge at their own pace.
Forest Forage is a fundraiser, with 100% of profits going to Starting Over, a dog rescue home.
Dog-Friendly Winery Tours
Gourmet Paw Prints take dogs and their owners on winery trails throughout Melbourne. They offer trips throughout the year through the Mornington Peninsula, the Dandenongs, Maroondah and along the Melba Highway. The group offer dog massages and gift bags while on the bus, and outdoor wine tastings, lunch and walks for their humans.
This month, the group are also organising a dog-friendly cinema, in Plumpton. For more information, visit their website.
Cinemas and Drive-Ins
If you're keen to take your furry friend to the flicks but Plumpton is too far to go, the Moonlight Cinema in Melbourne's Botanical Gardens are dog-friendly. This outdoor cinema runs during Summer, showing a collection of contemporary and classic films.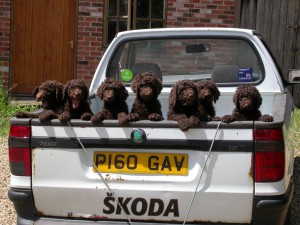 Closer still is Dromana Drive-In. Dogs are allowed at Mornington Peninsula's Dromana Drive-In, as long as they stay in the car. Make sure they have water, that the car isn't too hot and that you don't leave them alone in the car if you choose to take your dog to the Drive-In.
At Karingal Veterinary Hospital
Before your four-legged friend goes to any of these events, make sure they're smelling clean and fresh. Our DIY hydrobaths are open 24/7 at the back of the hospital.
Be sure to check back with us regularly for more news on Mornington Peninsula's animal events, pet care, and vet services. We publish a new blog every fortnight.