Essential steps for bringing a rescue cat home
Posted on: Jun 5 2020
Essential steps for bringing a rescue cat home
Adopting a rescue cat is incredibly rewarding, however, remember that the cat will need time and space to adjust to its new environment. It's not uncommon for rescue cats to feel insecure and unsure of their new surrounding in the first few weeks, but once they are comfortable, they can make amazing pets.
To give them the best chance to quickly adapt, ensure your house is cat ready with these essential steps.
Keep the same diet
Speak to the shelter or foster home to find out what your new cat was being fed. It's important to maintain the same diet for them at the beginning, however if you wish to change their diet, do so slowly over a two week period.
Prepare a safe room
Keep your new cat in a room with a door. This way the cat will have an opportunity to explore the small quiet space on its own, safely. Once the cat becomes familiar with the room and its smells, you can slowly let it explore other areas of your home.
A place to hide
Create hiding spots for your new friend. Rescue cats can be nervous in new surroundings, so create areas that are away from view like an empty cardboard box for your cat to hide in.
Help your new cat get to know you
Leave a piece of clothing with your scent on it in the cat's room. This gives the cat the opportunity to get used to your smell at its own pace.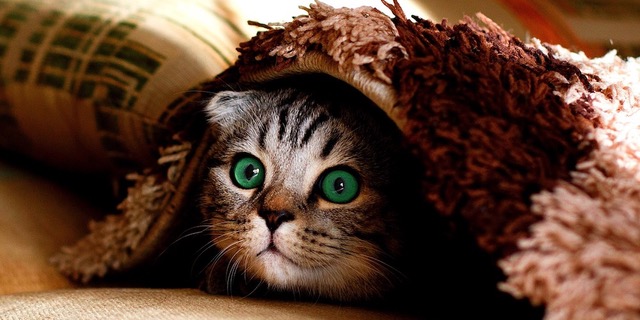 Give your new cat a scratching post
Cats need something to scratch. So, to avoid your furniture being damaged, place a scratching pole in your cat's room. Scratching will help your cat feel more relaxed in its new home.
Use Feliway
Feliway is a pheromone-based product specifically developed to reduce anxiety in cats. It is perfect for using in situations such as bringing a new cat home. It is available as a plug-in diffuser or as a spray-on product. Ask us for more information.
Be prepared
Ensure you have the following items ready when you bring your cat home.
Food and water bowls
Food
Treats
Collar with ID tag
Cat bed
Cat toys
Cat brush
Cat litter box and litter (Stick with the type the cat is used to.)
Rescue cats can make great pets. If you can introduce them into your home slowly and give them time to adapt, you'll have a loving and loyal friend for life.
Karingal Veterinary Hospital
If you need more advice on how to introduce your rescue cat into your home, please speak to one of our friendly staff. You can call Karingal Veterinary Hospital or book online today for an appointment.