Hip Dysplasia: What is it & is your dog at risk?
Posted on: Aug 30 2019
Unfortunately, hip dysplasia in dogs is common. However, it usually only affects certain breeds that are genetically prone to it. That's why it's important to understand hip dysplasia and how it affects your dog before you decide on a breed.
What is hip dysplasia?
It is a disorder where the dog's hip joint does not fit properly into the hip socket. It's a deformity which occurs when an animal grows and it's for that reason large dog breeds are affected due to rapid growth.
Some dogs may show signs, yet others may not show any.
What is the cause?
There are several factors that contribute to hip dysplasia in dogs such as genetics, breed size, and poor breeding, yet some environmental conditions can worsen the issue. These could be rapid weight gain or obesity, nutritional factors, and pelvic muscle mass.
How do you know if your dog has hip dysplasia?
Your dog may not show any signs of hip dysplasia however, these are some signs to be aware of, especially if your breed is susceptible:
Weakness in hind legs
Pain when hip is touched
Not willing to climb stairs or play
Clicking hips
Stiffness
Difficulty getting up
Bunny-hopping
If your dog shows any of these signs, get them check out by your vet as soon as you can. It's a relatively simple diagnosis using x-rays and the earlier you pick it up, the better chance your dog has of being treated for it it effectively.
What dog breeds are at risk?
Here are some breeds that are at more risk:
German Shepherd
Rottweiler
Great Dane
Saint Bernard
Boxer
Afghan hound
Bernese mountain dog
American Staffordshire Terrier
Bloodhound
Newfoundland
British bulldogs
Golden Retriever
Pug
French Bulldog
How can you treat it?
There are a few treatment options for hip dysplasia in dogs, from lifestyle changes to surgery.
Non-surgical options:
Weight reduction
Exercise restrictions
Physical therapy
Anti-inflammatory medications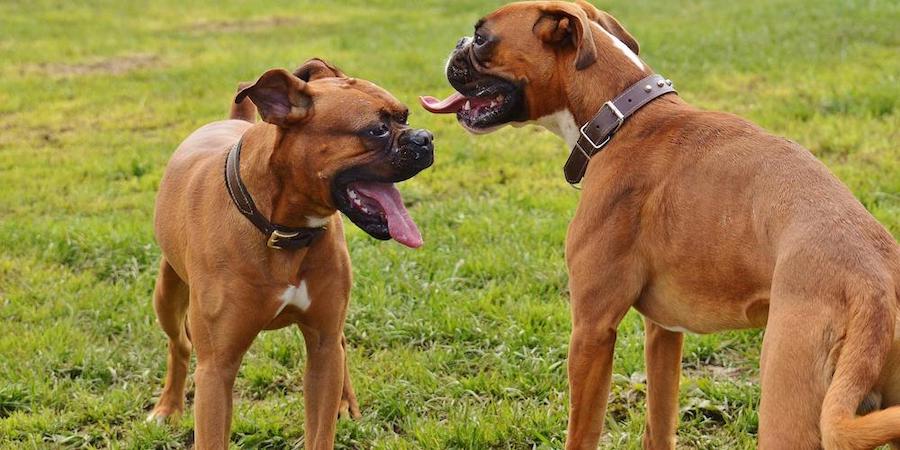 If non-surgical options are not suitable for your dog, they may need surgery. The most common surgeries to treat hip dysplasia in dogs are:
Double or triple pelvic osteotomy (DPO/TPO)
Performed in dogs less than 10 months old, this surgery improves the function of the ball and socket joint by cutting the pelvic bone and rotating it.
Femoral head ostectomy (FHO)
This surgery reduces the discomfort of hip dysplasia by cutting off the "ball" of the hip joint and as a result the body then creates a "false" joint.
Total hip replacement (THR)
A total hip replacement is the most effective treatment for your dog. The surgeon removes the discomfort for your dog by replacing the entire hip joint.
Karingal Veterinary Hospital
If you suspect your dog has hip dysplasia, contact us as soon as you can so our veterinarians can examine your dog and make a correct diagnosis. You can call Karingal Veterinary Hospital or book online today.