Pet Nutrition: Can I Feed my Dog a Meat Free Diet?
Posted on: Mar 6 2019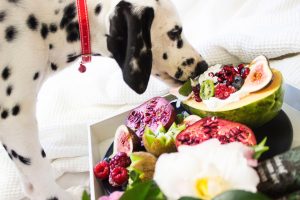 Australia has one of the fastest growing vegan markets in the world. So much so that it is predicted the vegan food market will be worth $215 million by 2020 (Euromonitor International). The growth has been so strong that the meat and dairy industries are concerned that the fast-paced growth of plant-based diets will pose a serious threat to their future market share. As pet nutrition experts our veterinary hospital in Frankston welcomes our vegan clients and all avid animal lovers but we must caution anyone who is considering imposing their vegan habits on their favourite furry friends.
The Importance of Proteins and Fats in a Healthy Diet
Although dogs are adept at eating a range of different foods, they process foods differently to humans. Dogs are classed as omnivores and can derive nutrients from meat, fruit and vegetables.
It is important, however, to ensure your dog gets certain nutrients, such as Vitamin D, from their diet. There are 2 types of Vitamin D – vitamin D2 comes from plant sources and vitamin D3 mainly comes from fatty meats and liver.
Your dog also needs fats and proteins (elastin, keratin and collagen) to stay healthy – it is difficult to get these from a diet entirely free from animal-based products. If your dog doesn't get all these nutrients it will lead to health complications and malnutrition.
Quality dog food is scientifically formulated and tested to ensure your dog is getting the right balance of nutrients at all the different stages of life (puppy, adult, geriatric). The type of dog is also important, different breeds have different needs. Even the lifestyle of the dog (indoor, outdoor, working dog) needs to be considered in creating the optimal nutritional plan. Working with your vet and specially formulated pet food brands ensures all your dog's nutritional needs are met and a healthy dog will save you in vet's bills in the long run.
Consult your Veterinarian
It's advisable that you consult with your veterinarian if you're planning to change your dog's diet or make your own dog food. Our vet clinic in Frankston will help you establish a healthy and nutritious feeding plan for your pet. If you are concerned about fitting your dog's diet into your lifestyle then please talk to us. Remember there are humanely sourced dog foods available and it's a great idea to consider these to ensure your best furry friend's health is not at risk.