Popular Dog Series: Alaskan Malamute
Posted on: Sep 24 2021
Alaskan Malamute History
A tribe of Innuit in North Western Alaska called the Mahlemuts, developed a breed of dog for hauling heavy loads in harsh weather – something few breeds could do.
Although, unlike their ancestry breeds such as the Samoyed and Siberian Husky, the Alaskan Malamute was built for power, not speed. This trait ensured they gained popularity for sled pulling and the breed was officially recognised in 1935 by the American Kennel Club.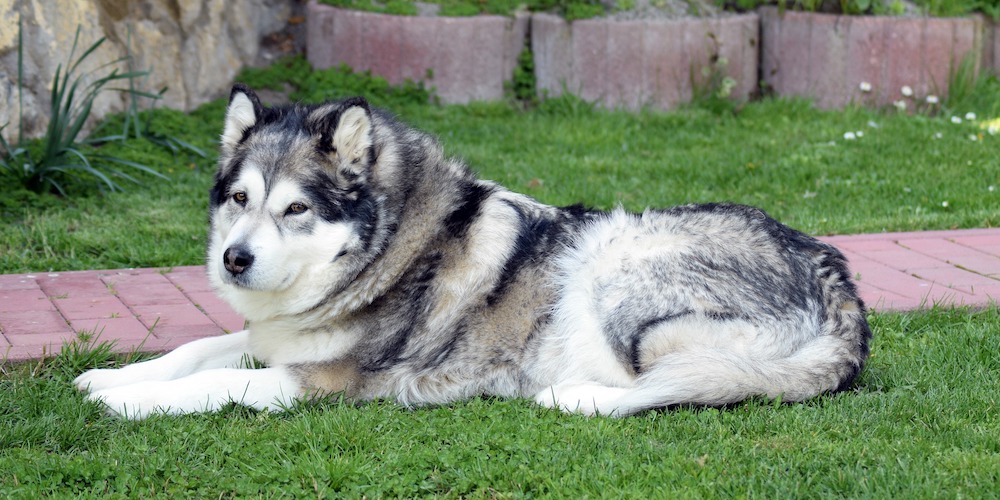 Appearance
With an attractive wolf-like appearance, the Alaskan Malamute is a large dog with distinctive symmetrical markings. It has a thick, double coat, allowing it to withstand harsh cold weather. It's strong yet athletic body makes it the perfect sled hauling dog.
Personality
Malamutes are friendly, affectionate dogs and seldom bark. They get on well with children, are a great family dogs and love being around people. However, due to their stubborn streak and shear strength, they do need to be trained from an early age.
This breed will howl and dig and needs a lot of exercise to keep active and avoid destructive behaviour. They can be dominant and require an experience dog owner that is willing to train them.
Alaskan Malamute Health Care
As with many similar breeds, the Alaskan Malamute is prone to hereditary eye disorders and hip dysplasia. That is why eye testing and hip scoring of dogs is important. They are prone to bloating and stomach issues, so offer them frequent, small meals to avoid these problems.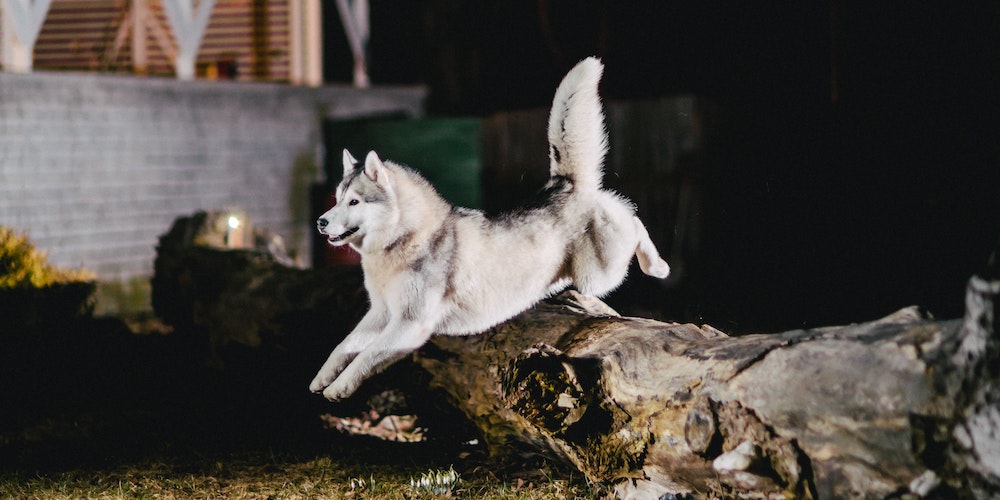 Owners Responsibility
This breed will benefit from a specialised puppy diet. This is designed to prevent joint and bone problems that they can sometimes develop.
Brush your Malamute every day as they tend to shed fur regularly. Make sure you provide two hours of exercise daily as a minimum and give your Alaskan Malamute a lot of attention and companionship to avoid them becoming bored.
Alaskan Malamute – Quick Look
| | |
| --- | --- |
| Size | 59cm to 64cm in size |
| Weight | 34kg – 39kg |
| Coat | Medium Coat |
| Colour | Wolf grey, black, sable and red, all with white markings |
| Lifespan | 8 – 10 years |
| Temperament | Friendly, independent and stubborn |