Puppy Vaccinations and Puppy School: Puppy Care 101
Posted on: Feb 20 2019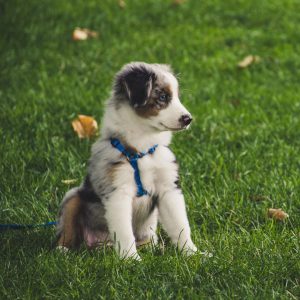 A new puppy is bound to bring joy and excitement to your day but are you ready to accommodate your new best friend in your home and have you considered the cost of essential vet care such as pet vaccinations and desexing?
Basic Steps to Consider when Welcoming a New Puppy
Create a Dog-friendly space
Prior to your pet's arrival, you can make sure your home is safe and dog-friendly. Make sure your home is well fenced with no small gaps for a puppy to squeeze through. Ensure there are no hazards or dangerous materials either inside or outside that your puppy may become curious about. Set up a comfortable sleeping area for your puppy to rest.
Book Veterinary Appointments
You will need to get your puppy microchipped, vaccinated and desexed.
Naturally, you'd want to keep your pet safely in your yard but if your pup escapes, or runs off in the park, a microchip will ensure your puppy can be returned to you. A microchip stores your contact details on the microchip register (be sure to update this if you move or your details change).
Puppies are vulnerable to infections so maintaining a vaccination schedule is advisable. Speak to a member of our team to be sure you're getting all puppy vaccinations your pet needs.
Dog desexing can have a positive effect on pet health and behaviour. Speak to your veterinarian to find out when you should book your dog in for desexing.
If you've adopted your puppy from a shelter, then your puppy should already be desexed, vaccinated and microchipped.
If you're concerned about the cost of looking after a dog, you should consider a pet care plan such as Vital Care Plan. This will ensure your pet gets annual check-ups and any health issues are detected and treated early saving you money in the long run.
Training
Socialising your puppy is an essential part of raising a healthy and happy dog. It's a great way to build your relationship with your puppy – it's fun too.
We offer Puppy School for those of you in the Mornington Peninsula and Frankston area.
Nutrition and Exercise
A dog is a great walking companion and at puppy school, we will teach you how to train your dog to walk by your side. Regular exercise throughout the dog's life will keep your dog healthy and fit. Of course, nutrition – by way of quality dog food and correct portion size – will prevent obesity. We are a good source of information on the best diet for your type of dog.
If you have any question or concerns regarding your new puppy, please contact us. We're conveniently located in Frankston and service the Mornington Peninsula area.