Popular Breeds Series: Australian Kelpie
Posted on: Mar 27 2019
History
Kelpie's are a well-known and well-loved Australian breed. They are working dogs who were originally bred to herd livestock under the hot Australian sun. They are intelligent with an independent streak. Black Collies were brought to Australia in the 1800s and cross-bred with other breeds – the result is a hardy working dog that is well-adjusted to the climate. The breed has been so successful as an intelligent and hard-working dog that it is now exported around the world. The Kelpies' duties have expanded beyond herding dogs – they are now also working as service dogs, therapy dogs and detection dogs.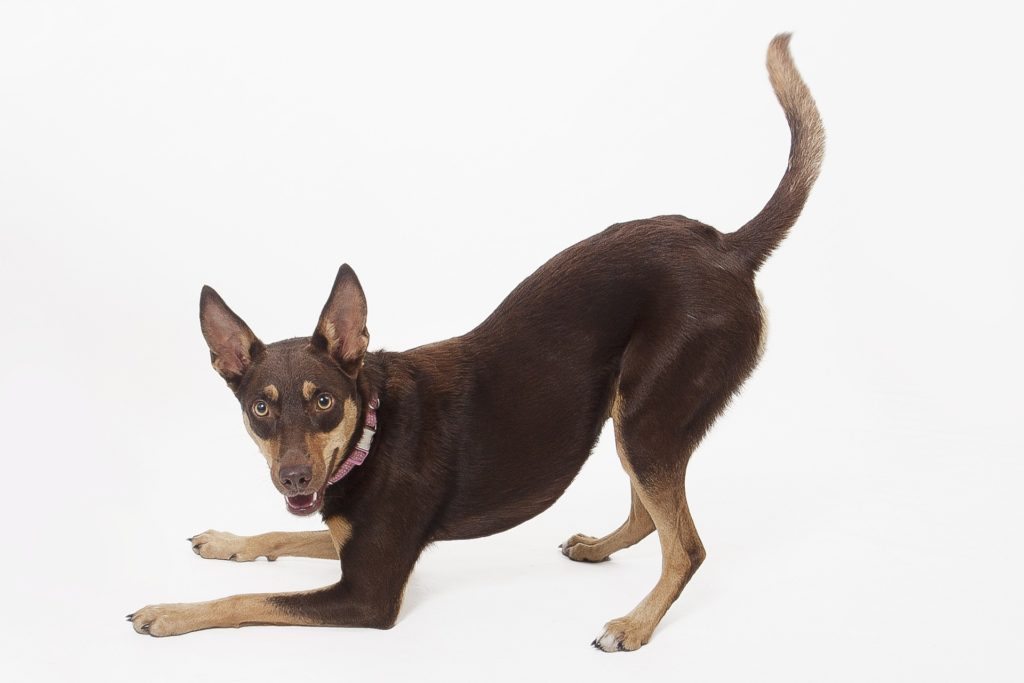 Appearance
Kelpies are athletic and trim. They have a double coat – a thick undercoat and a weather-proof outer coat. They shed a great deal and will need to be brushed regularly, preferably weekly.
Personality
Kelpie's are independent and intelligent dogs who are extremely loyal. They are hard working with high energy levels and will require a lot of exercise (in a working day they can run between 50 – 60 km). They require lots of space and mental stimulation or they will become bored and restless. They are good with children, but they will instinctively try to herd both animals and children. Socialisation from puppyhood is recommended. Why not join our Puppy School in Frankston?
Health Care
Kelpie's are prone to retinal degeneration or PRA (Progressive Retinal Atrophy) which can cause blindness. Consult your veterinarian if you have noticed your Kelpie becoming clumsy or more cautious.
Owner's Responsibilities
Kelpies will need to get enough energy to sustain their active lifestyle. Speak to us at our Karingal Veterinary Hospital to find out more about your dog's dietary requirements or come in to see us at our vet hospital in Frankston.
Quick Look
| | |
| --- | --- |
| Size | Medium |
| Weight | M; 15-30kgs F: 11-16 kgs |
| Coat | Short |
| Colour | Black, chocolate, fawn, red, blue |
| Lifespan | 12 – 15 years |
| Temperament | Active and Intelligent |