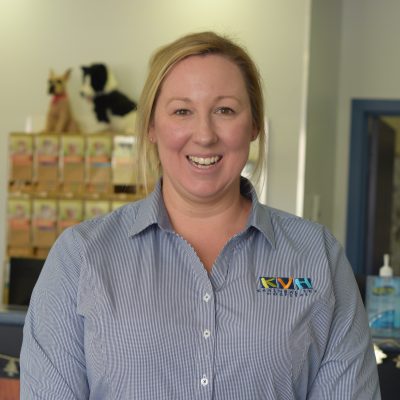 Position:
Associate Veterinarian
Commenced:
2006
Qualifications:
BVSc., CVA (IVAS)
Biography:
Dr Jennifer Hutchinson graduated from the University of Melbourne with a Bachelor of Veterinary Science in 2006 and joined us shortly afterwards.
With the purchase of Ballam Park Veterinary Clinic in 2010 Jennifer moved there full time as the head veterinarian but is now employed part-time across our two practices.
Jennifer enjoys veterinary acupuncture and geriatric pet health care.
When not at work Jennifer is a new mum to her son, Joshua. She is a trail ride leader for Lovick's High Country Horse Riding Adventures and she goes up once a month during the season to get her horse fix! Jen loves cooking and baking. She is particularly famous for her chocolate brownie recipe and is responsible for a number of other staff gaining a few kilograms! Jennifer is not only a very talented veterinarian but she is also a talented musician. She plays trumpet, piano and violin. While she loves to travel she has no big holidays planned with her husband, Grant, since the little man has come along!
Jennifer would love to visit South America, go to Machu Picchu and walk the Inca trail. She also has a tour of Europe exploring the French and Italian countryside and visiting Disneyland with Joshua on the wish list.
Her fur babies are Kira the Australian Shepherd and Leo the Golden Retriever.
Location:
Ballam Park Veterinary Clinic and Karingal Veterinary Hospital
Continuing Education Attended:
2017 International Veterinary Acupuncture Society, Cairns, Australia
2014 International Veterinary Acupuncture Society, Florence, Italy
2013 Australian Veterinary Business Association, Melbourne, Australia
2011 Australian Veterinary Business Association, Melbourne, Australia
2009 Central Veterinary Association, San Diego, USA