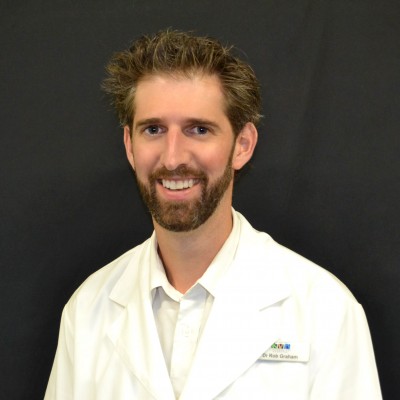 Position:
Practice Owner
Commenced:
2013
Qualifications:
BVSc.
Biography:
Dr Rob Graham graduated from the University of Melbourne in 2003 with a Bachelor of Veterinary Science. For many years he worked for the Greencross group of veterinary practices throughout south-east Melbourne before joining the team at Karingal Veterinary Hospital.
His main veterinary interest is small animal surgery and in particular surgery of the stifle (knee) joint in dogs. He also enjoys canine medicine and oncology.
To relax Rob can often be found out on the golf course enjoying a round with his wife, Michelle. He is also a long standing hockey player. He would love to visit Gallipoli, walk the Kokoda Track and see as much of Australia as he can.
Rob, Michelle and their three kids share their home with Eddie the very wired-haired Australian Cattle Dog cross.
Location:
Karingal Veterinary Hospital
Continuing Education  Attended:
2019 WVC Surgical & Medical Oncology for the Small Animal GP, Las Vegas, USA
2015 World Small Animal Veterinary Association Conference, Bangkok, Thailand
2009 TTA Orthopaedic Workshop
2007 Post-graduate Foundation Ultrasound Workshop, Sydney, Australia